A website you can be proud of! Re-designs, new builds, add functionality, whatever you need we're here for you.
WordPress is a state-of-the-art publishing platform – a CMS that focuses on aesthetics, web standards and functionality.
All too often you only have one chance to provide a great first impression online. It is important that you meet or exceed user expectations. Retain more return visitors, gain new customers and reduce cart abandonment by providing a positive guest experience.
According to Google Think Insights on Mobile, there is a 60% chance that a visitor will leave your site for another if the site is not mobile friendly. What does this mean for you? If your site is not optimized for your visitors devices you may notice a steady decline in traffic.
ONE WEBSITE ANY DEVICE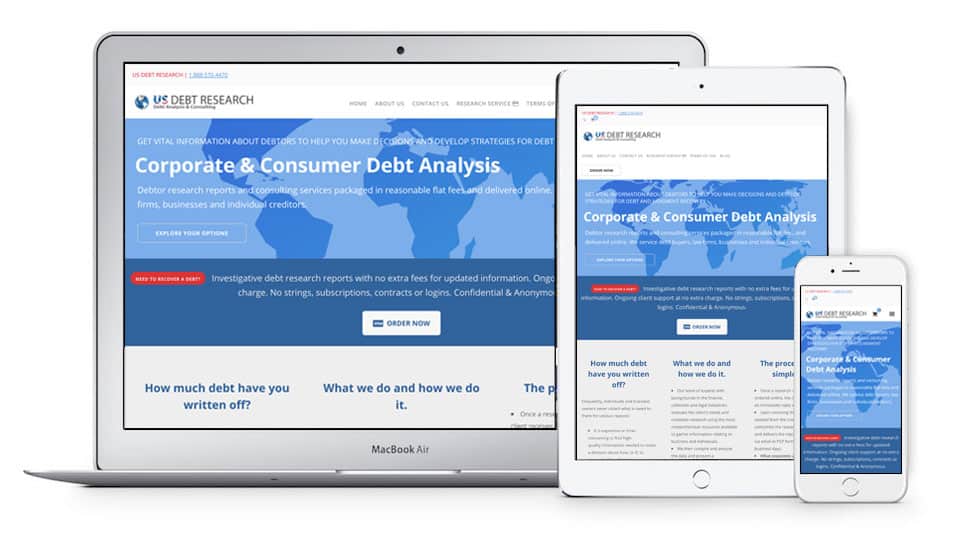 75% of users never scroll past the first page of search results. – HubSpot
61% of local searches result in purchases. – comScore
50% of smartphone shoppers use a GPS/mapping app to find a retail location. – Nielsen
We have chosen WordPress as our go-to Content Management System for many reasons. WordPress software leads as the most popular CMS with a market share of 26.6% globally, and is followed by Joomla at 2.8%, says w3tech.com. The core framework of WordPress is open source and very extendable with the use of themes, widgets, plugins and add-ons. User expectations are higher than ever. Visitors are not going to wait around for your slow webpage to load, they expect the content to be upfront and inview, the navigation easy to find and optimized for the device their on and without 404 errors.
We know what it takes to build a quality WordPress website. Are you shopping around for quotes? Looking for an agency that specializes in your niche field? Need a fast loading, light-weight, modern website that will win you more conversions and customers? Get ahold of us.
Almost 46% of your visitors will judge the credibility of your organization based on the design of your website.
Fast, easy, no hassle estimates.
Get an estimate for your website project in less than 5 minutes. If you're ready, checkout and pay, and a member of our team will reach out to you within 24 hours.
Thanks, we will contact you soon