Our Process
What to expect working with us.
The website can be the single most important marketing and customer service tool for your organization. It is very common for the website to be the first impression and quite often the only impression you may get to make. 3 seconds is the time you have to win over your visitor. Any longer and data shows users will bounce. We build you a high performing next generation website and can handle manage your website for years to come.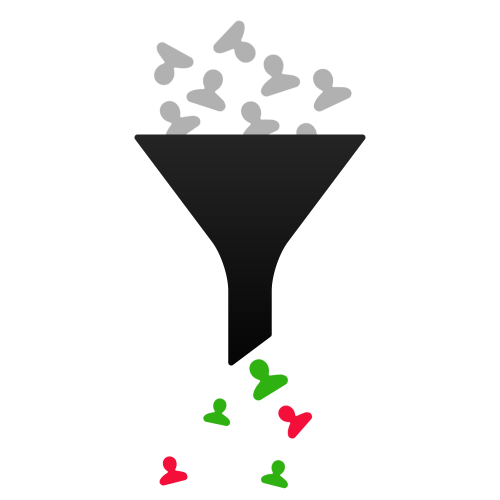 Funneling the visitors you need to keep your business running smoothly!
Research.
We begin by performing a rigorous audit of your market space. Who is the core audience? What are their concerns and values? This is the time when we collect images, logo and textual content that you have to contribute to your project.
Prototyping.
Prototyping involves rapid and collaborative iteration on wireframe concepts, layouts, and directions.
Design.
Once we've agreed on finalized prototypes the design team steps in to create high fidelity mock-ups of the final product.
Build.
Then we bring those mockups to life. Bring up the staging servers and code up the designs.
Go live and measure.
Finally, we go live to the world and measure the return on investment for you, with detailed analytics.